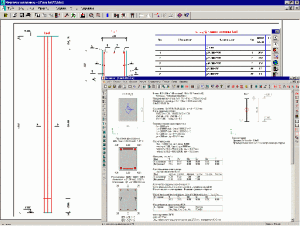 COLUMN
module enables you:
•
to import design model from
BUILDING
module or generate it in stand-alone mode. Column may be of different cross-section (rectangular, I-section, T-section, cross and angle sections, ring section, etc.);
•
to analyse column according to ultimate limit states and serviceability limit states;
•
to determine necessary reinforcement;
•
to arrange reinforcement and draw the column.